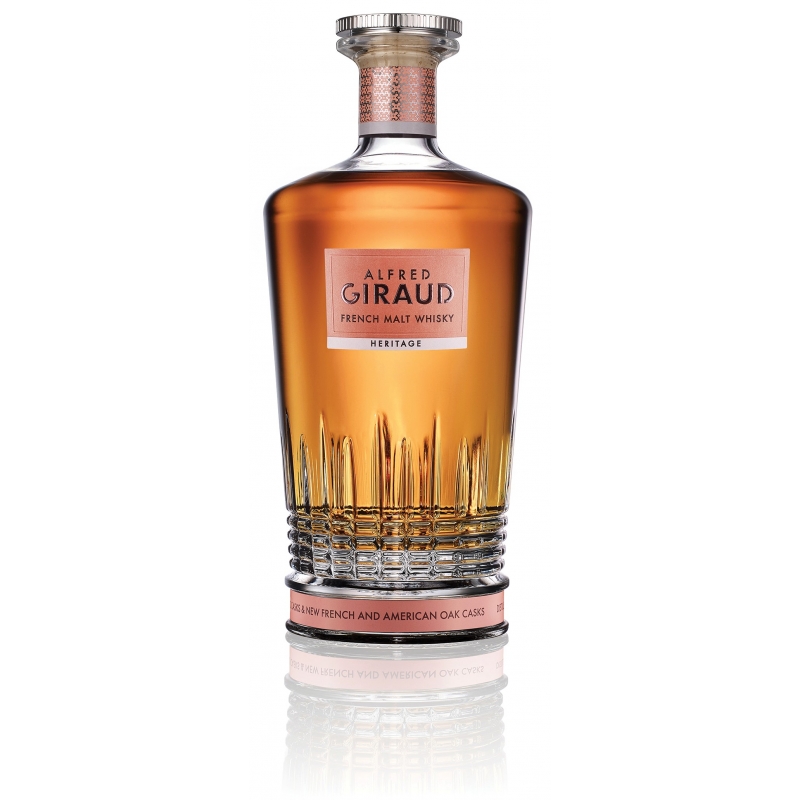  
HERITAGE by Alfred GIRAUD
Produced in limited quantity by access to exceptional barrels, this whiskey is a blend of three unshrouded French malt distillates.
Description
These three distillates are then housed in three types of casks: a majority containing very old cognacs, new French oak barrels from Limousin and new oak barrels.
The blend is then aged exclusively in barrels containing very old cognacs.
Tasting:
On the nose, the complex, balanced and elegant aromas of the wood of old cognac casks
On the palate, after a frank attack, a balance between power and roundness, pear and candied fruit flavors, a great length with a sweet finish.