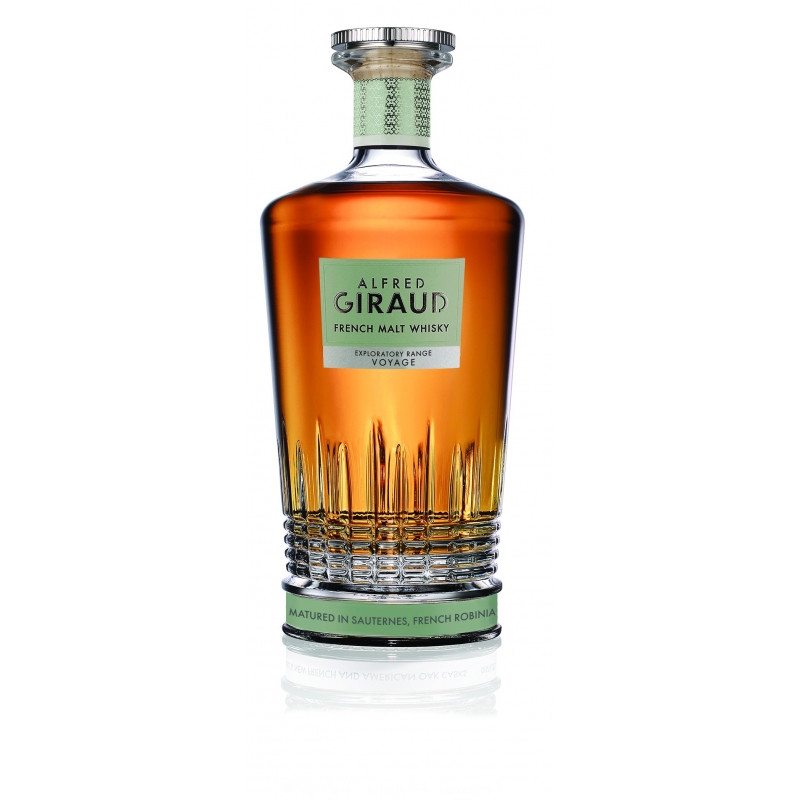  
VOYAGE by Alfred GIRAUD
Double Malt - Triple Wood - Natural Color - Non Chill-Filtered
The Exploratory Range is driven by our desire to create inventive, balanced flavors while highlighting the unique tastes of France.
Description
VOYAGE, our first creation in this range, is a blend of two single malts, one leaning on fruity notes and the other on notes of grain. 
Each is matured in barrels with bold characteristics, new French robinia & Sauternes casks.
Our cellar master reaches the perfect balance by blending the two spirits prior to the final aging in cognac casks.
Whisky maker's notes :
Nose: White flower, custard and honey, balanced with black currant and ripe grapes.

Palate: Soft and round with a sophisticated sweetness. Matured sweet grape, fresh flower and acacia honey are balanced by a bold structure.

Finish: Luxurious mouth feel, sweet floral complexity with a slight presence of wood on the finish.